by Colleen McClintock
Tin House Books' logo.
The Tin House Books title,
The Celestials,
was featured in
a New York Times online review
today*. The
book, written by Karen Shepard, was released by Tin House just one month ago and has already amassed a fair amount of praise from some of Shepard's more well-reputed peers, such as Darin Strauss and Julia Glass.
The Times
is likewise generous, calling the novel "richly detailed," and claiming Shepard's highly metaphorical style as more genuine and lifelike than anything else.
In
The Celestials
, Shepard weaves a tale of vivid fiction to life from a basis of stark fact. She takes the real, yet obscure history of Chinese migrant workers in the United States and shoves it into the spotlight, under the sympathetic context of an unhappy married couple. This couple is what drives the plot's intensity, but the true, more refined quality of the book lies in the subtext; the historical accounts of the Chinese workers. Shepard hits on the historical points of their assimilation, starting with details as facetious as the immigrants' obsession with photography, all the way to the serious, and tragic passage of the
Chinese Exclusion Act of 1882
, which barred Chinese immigration into the United States.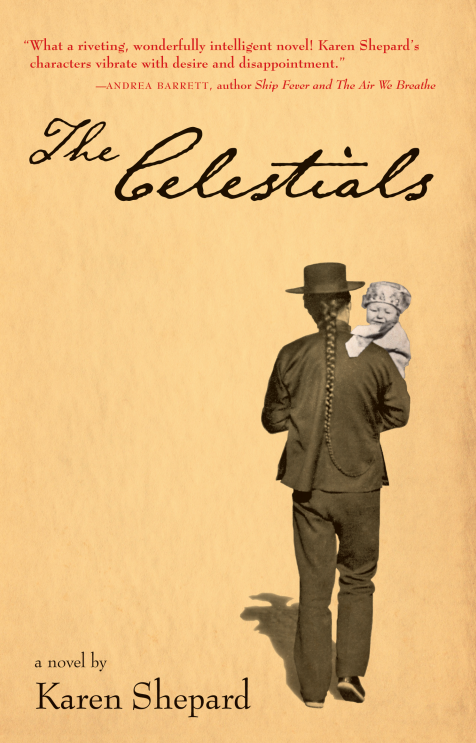 In addition to
The Celestials,
Tin House Books released a huge range of other books this season, not one bit less complex or gripping than Shepard's. Since March they have released seven fiction titles alone, many of which have received much attention.
Horses of God
– a book that has been pegged as the Moroccan equivalent of Paulo Lin's
City of God
– won the English Pen Award, and the much talked-about
American Dream Machine
is in line to become the next Showtime Original Series (at the hands of Dexter, himself, no less).
Tin House plans to release six more titles before the year comes to an end, and if the past is any indication of the future, they will surely close it out with a bang.
If you'd like to learn more about Tin House Books has to offer, please visit their website by clicking here.
*The review will be published again in print in this Sunday's New York Times Book Review.